"Summertime, and the livin' is easy…"
Changes in personnel
I want to take a moment to thank some special people who have made an impact on our Grace family.
Kelsy Smith will be taking some time off to enjoy her new baby girl Selah. Jon Miller is moving to Tampa with his family. Genna Ankney is retiring after many years of service wearing many different hats. Sharon Whitehouse retired back in January after many years teaching our children to love the gift of music. All will be dearly missed and we pray they enjoy the next chapter in their lives. As we say "until we meet again" to these fabulous staff members we also want to welcome a few staff members to new positions (or returning to old positions).
Gretchen McCarthy will be returning to Grace next year as the 4th/5th math and science teacher. She taught middle school science for a number of years here at Grace. Mrs. McCarthy is eager to return to the classroom and rejoin her Grace family. She is getting a head start by chaperoning the 6th and 7th grade field trip next Wednesday. Kelsey Atkins will be stepping in as business manager. She has been working for the past few months with Mrs. Ankney getting acclimated to this new role.
We are actively searching for a stellar 3rd grade teacher to team up with Ms. Hinkle. In addition, we are interviewing candidates for the MS social studies and athletic director position.
---
Summer Hours
During the month of June the office will be open from 8am-2pm, Monday through Friday. During the month of July the office is open Monday through Thursday 8am-2pm. Please note that the office will be closed Wednesday, July 4th. You are welcome to take an AR test or visit our spirit shop and look through our used uniforms.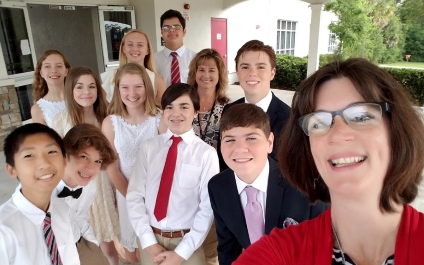 ---
Terra Nova
Students completed their testing the last week of April. Thank you for those good night sleeps, power breakfasts, and healthy snacks that offered great help with their performance! Results are scheduled to arrive in the middle of June. Parents will be notified via email when they can pick up their child (ren)'s test results.
Here's a few bits of information about the testing-
The Terra Nova test is a single performance measure, and as such provides only a snapshot of a child's knowledge. Multiple assessments must be used to evaluate all of a child's skills and abilities.
Parents will receive an individual set of test results, called the "Home Report" for their own child(ren). This report will provide national percentile ranks for the student on each of the four subtests. A percentile rank

does not

indicate the percentage of questions a student answered correctly. It is a comparison of a student's score with others who took the same tests.
To calculate a percentile rank, each child's scores are compared to the

national norm

group that took the tests in the same grade and at the same time of year as the student. Percentile rank scores can range from 1 to 99. For example, if a child scores at the 75th percentile, this means that s/he has performed as well as or better than 75 percent of the rest of the children in the norm group. A school's average student percentile score in the mid 70s puts a school in the top 10% of schools nationwide.
Since the Terra Nova only compares a child's performance with that of other children and does not indicate all that a child knows or can do, it is not possible to "pass" or "fail" the test. Generally, standardized testing is one indicator we use to help us to ascertain strengths and weaknesses of certain skills, identify learning differences, and determine if a curriculum change for our school is needed in a particular subject area.
---
SCIENCE CORNER
Our middle school science classes have enjoyed some exciting new labs this year. They built rockets, watched them soar into the sky, dissected worms and crayfish, and observed various chemical reactions. Above are two 7th graders exploring the anatomy of a crayfish. To the right is the 8th grade class preparing to launch their rocket complete with a camera to record the experience.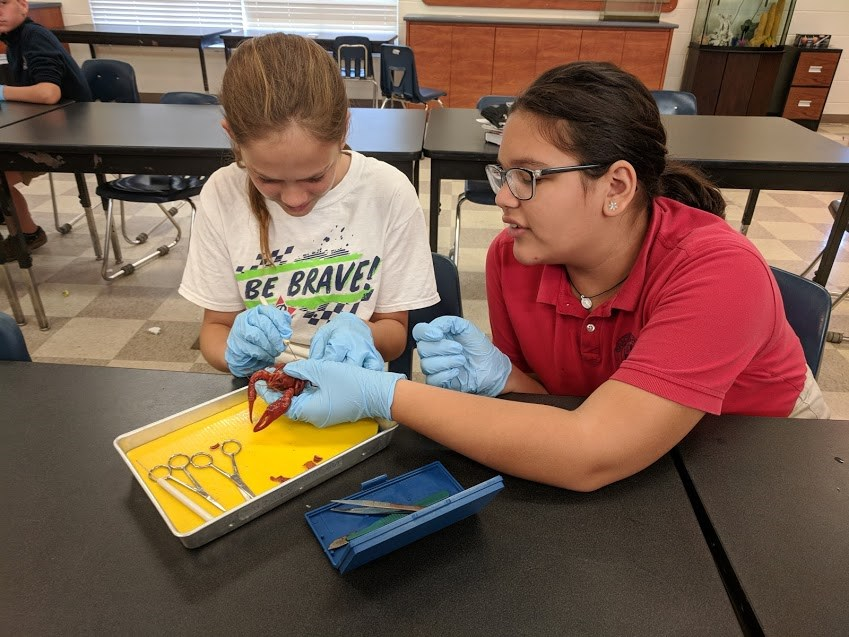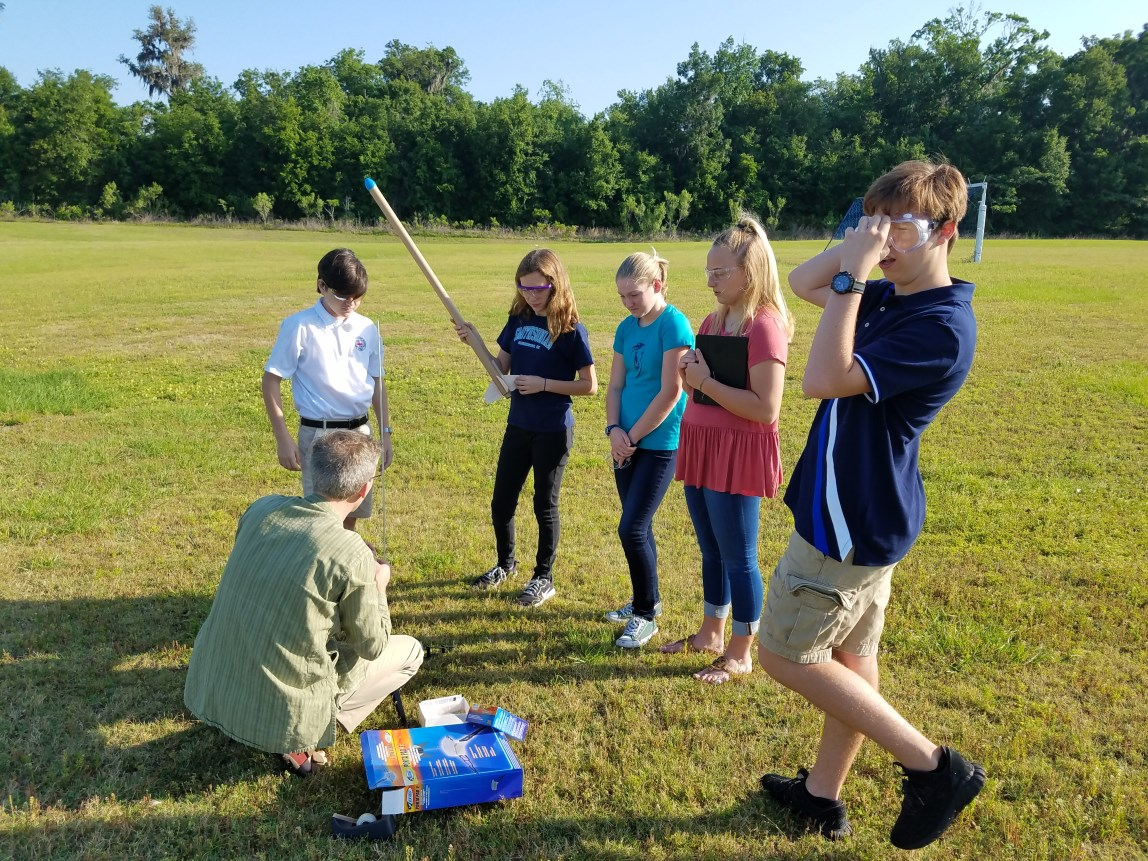 ---
Camps and Clubs this Summer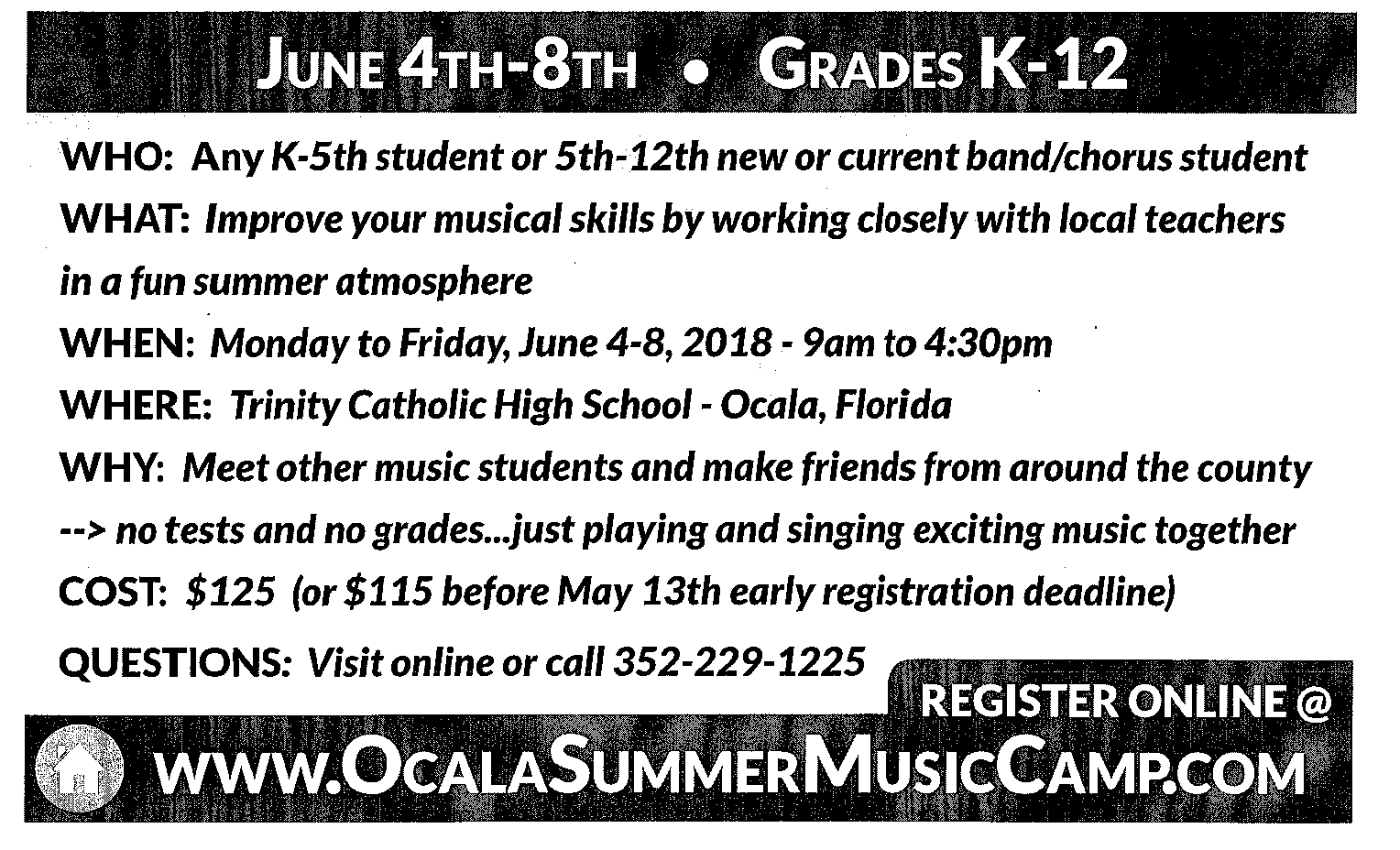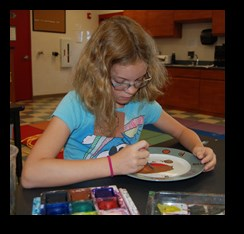 Art Camp
This summer Ms. Frazier will be hosting art camp for all students, grades kinder through 8. Kids can look forward to learning new techniques and creating beautiful works of art. Camp will run Monday through Thursday the last two weeks of June. The cost is $115 per student/per week. Registration forms are located in the office. If you have questions or would like more information please contact Ms. Frazier at nfrazier@gcsocala.com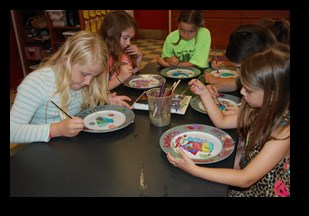 Camp Invention
Camp Invention will be held here at Grace Christian School the week of June 11th through the 15th. Students will learn to invent, explore, and investigate. Many Grace students have already registered. If you would like to enroll your child please go to www.invent.org

As a reward for reading this newsletter students may wear free dress Monday, May 21st. Please check the handbook for guidelines regarding non-uniform attire.
---
THANK YOU!!
Thank you to all who made our annual auction a huge success. It was a wonderfully elegant evening in honor of our 60th diamond anniversary. Because of the generosity, hard work, and commitment of many donors, families, businesses, and alumni we were able to raise over $65,000 for the school. God is Good!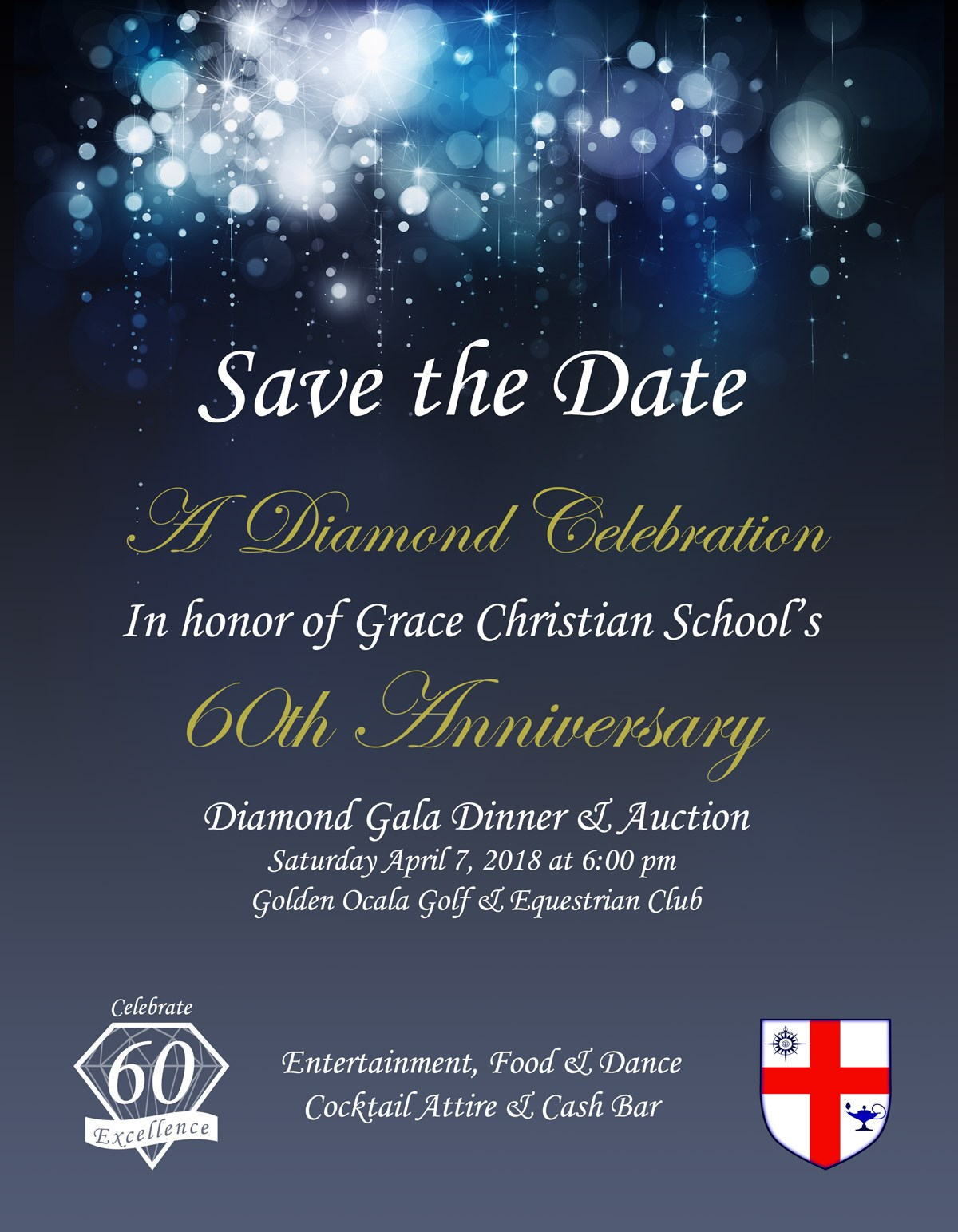 ---
"Capturing Grace"
These are pictures taken by our NJHS and Student Ambassadors. Their project was to photograph the essence of Grace through their eyes. They did a fantastic job!! Go Team Grace!