Technology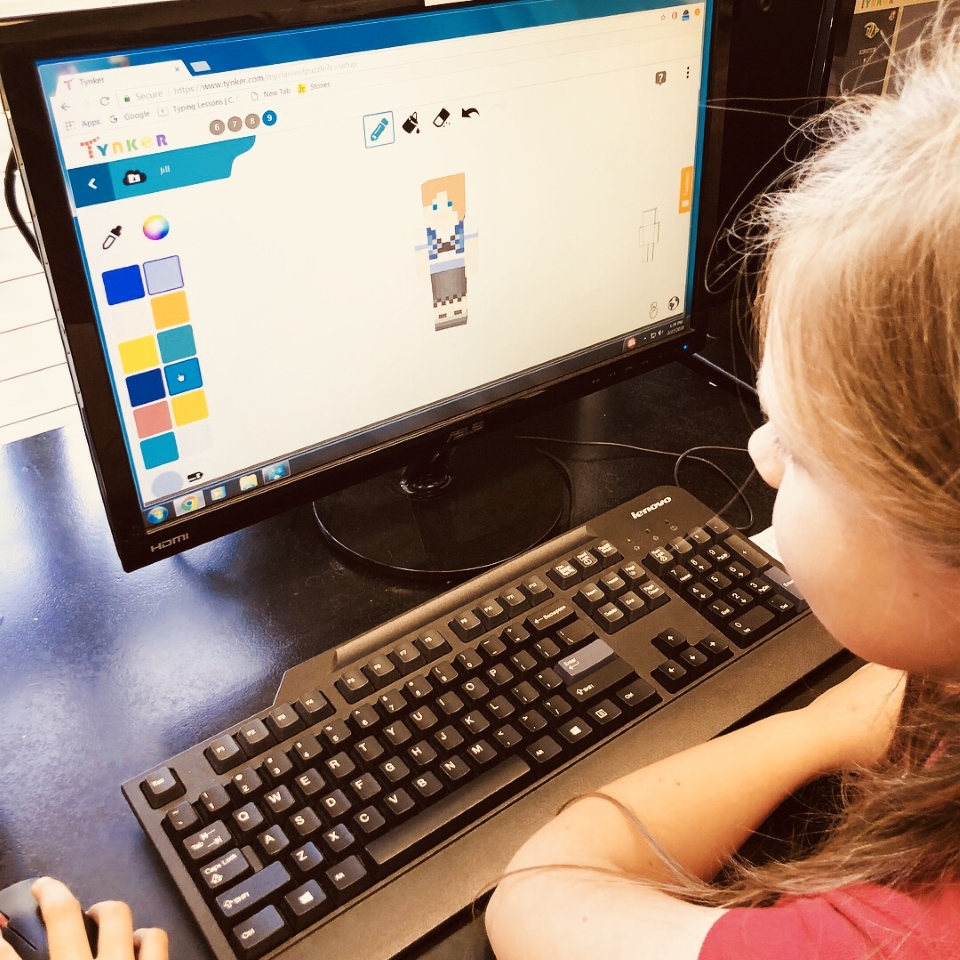 Technology plays an integral role at Grace Christian School. Students and teachers use technology to enhance instruction, facilitate student and teacher collaboration, develop creativity, and provide opportunities for exploration.
Each classroom is equipped with Chromebooks for these purposes. The school has two iPad Labs with 50 iPads that are available for our teachers to checkout. Each classroom includes an interactive projector or interactive whiteboard for interactive lessons that promote hands-on learning opportunities for our students.
The Technology Lab consists of 23 PCs, and two Apple iMacs for our digital design studios. Lower school and Elementary students attend the Technology Lab once a week for instruction including Microsoft Office Suite, keyboarding skills, Coding and Computer Science, and Digital Storytelling, to name a few.
Middle school students attend classes two times a week and continue to increase their knowledge and capabilities of working with Office, PowerPoint, Excel, as well as cloud based platforms made available to them in our Google G Suite for Education partnership. Middle school students are involved in digital media design, robotics, STEM based activities, and work collaboratively with their teachers on projects integrated with their core classes.