Our Purpose & Vision for Technology at Grace Christian School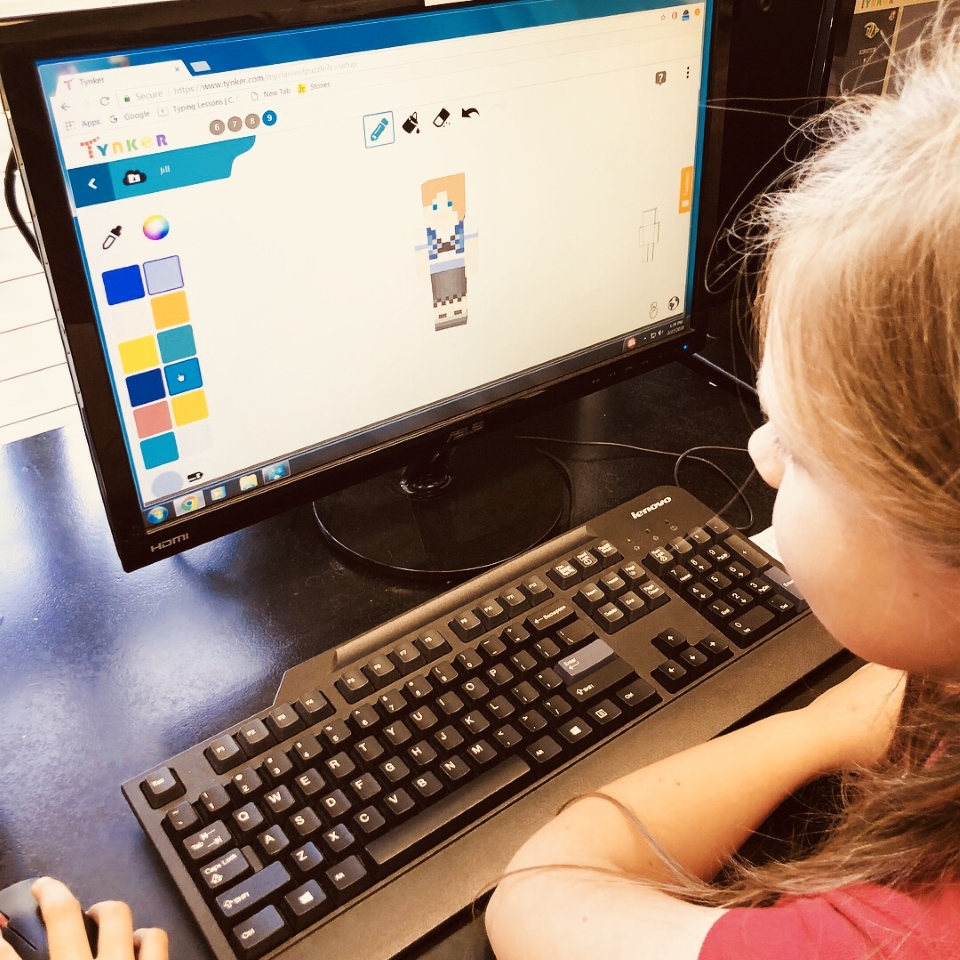 Our foundational purpose for technology usage at Grace Christian School is to increase student engagement and learning. The technology's ability to enhance and transform the teaching and learning process will always be our top priority when investing in and implementing technology throughout our school.
In our technology infused society, our role as Christian educators is to help our students navigate through the distractions and challenges presented by today's connected culture. As a Christ-Centered school community, we choose to model technology usage through the lens of Romans 12:2 - Don't copy the behaviors of this world, but let God transform you into a new person by changing the way you think. Then you will learn to know God's will for you, which is good and pleasing and perfect.
Grace Christian School utilizes Google Workspace for Education and provides teachers, students and staff with access to Google's productivity and collaboration tools, including: Gmail, Google Docs, Google Sheets, Google Slides, Google Drive, Google Calendar and Google Meet.
At Grace Christian School, we believe there are four essential skills our students need to develop to be successful in both the future workplace and in life. We call these skills the Four Cs
Communication
Creativity
Collaboration
Critical Thinking
Using Google Workspace for Education along with other tools, teachers utilize technology to cultivate the Four Cs in our students. We recognize that when used effectively, technology can transform the learning that takes place in the classroom. However, we acknowledge that technology IS NOT a necessary component of learning, nor is it a substitute for good instructional practices. Our motto is, "It's not about the technology, it's about the learning."
In our classrooms and our technology programs, we strive to prepare our students to thrive in a constantly evolving technological landscape. It is because of this we have chosen to recognize the ISTE (International Society for Technology in Education) Standards as a means for empowering student voice and ensuring that learning is a student-driven process. The ISTE Standards for Students are available at https://www.iste.org/standards/iste-standards-for-students
It is our goal and responsibility to not only prepare our students for highschool and higher education, but to inspire them to recognize the possibilities that existing and emerging technologies can have on making our world a better place.
In our kindergarten through second grade technology programs, students are introduced to basic computer and digital literacy concepts and skills. From signing on to a device using their personal login credentials, to accessing and utilizing Google Workspace applications, students are equipped with the knowledge and skills to successfully navigate a Chromebook or laptop, perform safe and effective online searches, create digital documents, presentations, graphics, spreadsheets and other forms of basic digital media. Students are also introduced to basic computer coding skills and learn to use basic computer languages to create simple games and applications. With the help of online tools, students are introduced to basic typing skills.
Our third through fifth grade students continue to become more proficient with their Google Workspace applications and increase their typing efficiency. This is also an opportunity to take a deeper dive into the capabilities of creativity and collaboration tools through a blended learning approach in their core classes. While still exposing students to computer technology concepts including coding, programming, and graphic design, we believe our top priority is teaching them ways to connect our Four C's to their core curriculum.
Students in middle school experience opportunities to connect technology with real-world applications. Discovering how common digital tools can relate to real-world tasks as well as solve real world problems, students get to see first hand how technology can positively impact the world around them. Middle schoolers spend a great deal of time with our creativity applications and learn ways to model their thinking or demonstrate their understanding of a topic. Students get to experience website design and creation as well as opportunities to apply principles of entrepreneurship. Although we strive to expose our middle school students to many avenues of computer technology, our focus still remains on cultivating the Four Cs