Athletics
Grace Christian School has an active after-school sports program overseen by our enthusiastic athletic director and there are sporting opportunities for all students in grades 5-8. Among the sports we offer are basketball, volleyball, soccer, flag football, and track.
Extra-Curricular Activities
While extra-curricular activities are an integral part of our program, academics remain the first priority. In order to be eligible to participate in an extra-curricular activity after school, a student must have been present for at least 4 hours of the school day and meet academic requirements.
All rules stated in the GCS handbook apply for curricular and extra-curricular activities.
Guests of GCS students at extra-curricular activities are subject to GCS rules and policies.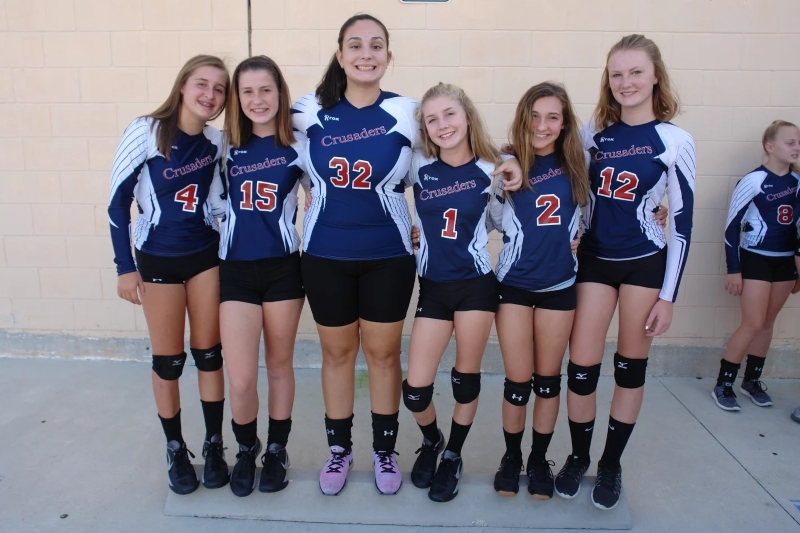 Athletics
Any student in grades 5-8 may participate in the athletic program at GCS.
Only 8th graders will be allowed to participate in two sports at a time. Cheerleading – 4th grade girls are invited to participate and also 4th graders may be invited to join the track and field team if needed to field full teams.
Athletic Programs Offered
Varsity Volleyball
Varsity Basketball
Junior Varsity Volleyball
Junior Varsity Basketball
Soccer
Track & Field
Cheerleading
Flag Football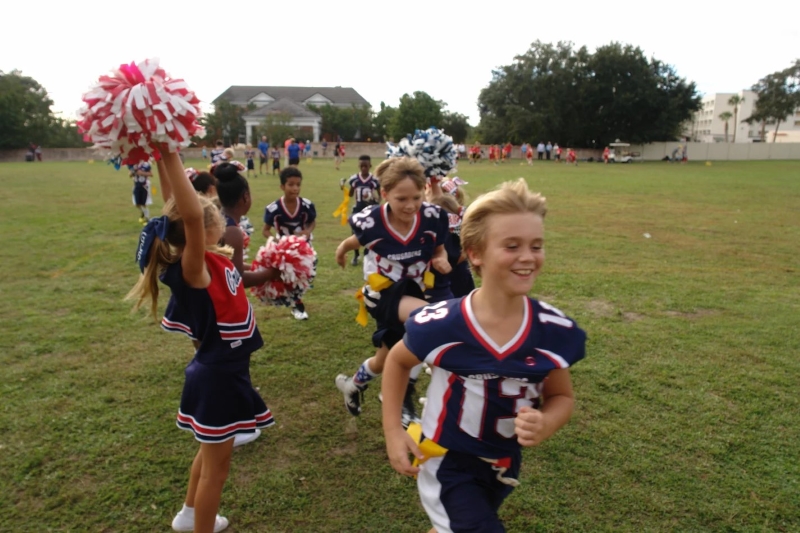 Athletic Facilities
GCS rents space for all of its athletic competitions. At the beginning of each season, there will be a parent/coach/student meeting to explain the policies and procedures and the schedule for practices and games.
Athletic Policies
Any student choosing to participate will be given the opportunity as long as they are in good academic and behavior standing.
There is a $75.00 fee for every student participating in the athletic program. This fee must be paid prior to issuing of uniforms or attendance at practices.
Uniforms are issued for each sport except track & field. At the end of the season, it is the responsibility of the student to return the uniform clean.
In order to be eligible to participate in a practice or game, an athlete must have been present for at least 4 hours of the school day.