At Grace Christian School in Ocala, we believe in the transformative power of the arts in shaping young minds. Our Fine Arts program is more than just an add-on to our curriculum – it's a journey of discovery, creativity, and self-expression. Rooted in a Christ-centered educational philosophy, we've been nurturing the artistic talents of our students for over 65 years, helping them find their passions and grow in their unique gifts.
From the moment your child steps into kindergarten, they'll be immersed in a world of color, sound, and creativity. Our Fine Arts curriculum starts early, with music instruction beginning in K-3 and visual arts in kindergarten. We believe in giving every child the chance to explore and develop their creative side, and we celebrate their achievements by displaying their artwork around our campus.
Competitions and Recognition
At Grace Christian School, we love to celebrate our students' creativity. That's why we encourage them to participate in local and regional competitions, such as the annual Ocala Fine Arts Festival. Over the years, our students have brought home numerous awards, a testament to their talent and hard work. Our young musicians also shine in our annual band concerts.
Our band program is a harmonious blend of learning and performance. Starting in 5th grade, students are introduced to the world of music through our band program. They get to perform at several events throughout the year for our school families. 
We are Excited to Announce our
Partnership with the Reilly Arts Center for
the 2023-2024 School Year
We believe in the power of voice. That's why we offer chorus groups for students from pre-K to 8th grade. Our music curriculum also includes recorder training in 3rd grade, beginner and advanced band.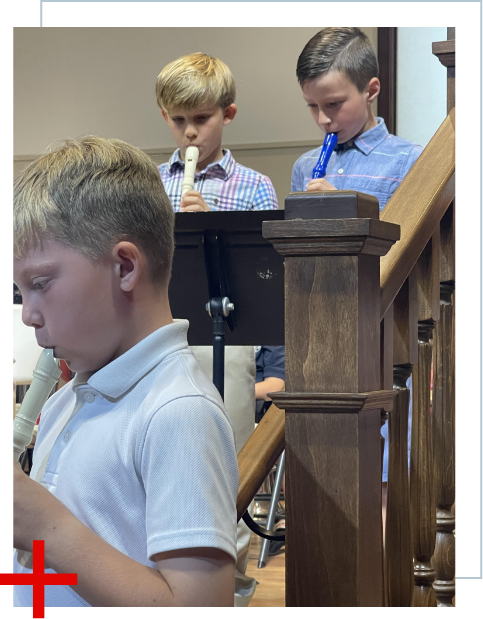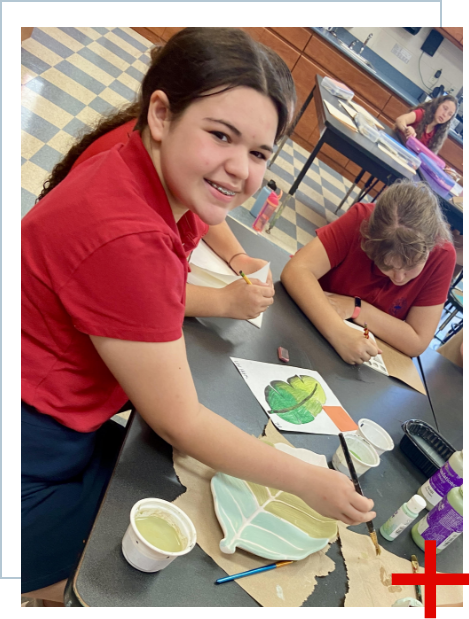 Every student at Grace Christian School gets to experience the joy of creating visual art. As part of their required curriculum, students participate in our visual arts program, with their artwork showcased at the Fine Arts Festival of Ocala and our own GCS Fine Arts Festival.
At Grace Christian School, we're more than just a school – we're a community. We invite you to join us and experience the difference a Christ-centered, academically excellent education can make in your child's life. Discover how we can help your child grow in their love for the arts and develop their unique talents. Let's create a brighter future together.